Training
Production Methods offers training services for your automated cutting systems. We can offer training for daily Operators, Engineers, Maintenance people and management. Our trainers run cutters in production so they know what issues you will face on a daily basis. Why depend on trainers that have only ever run demos or test cuts? We bring real life input and experience to the training process, which will help make it stick.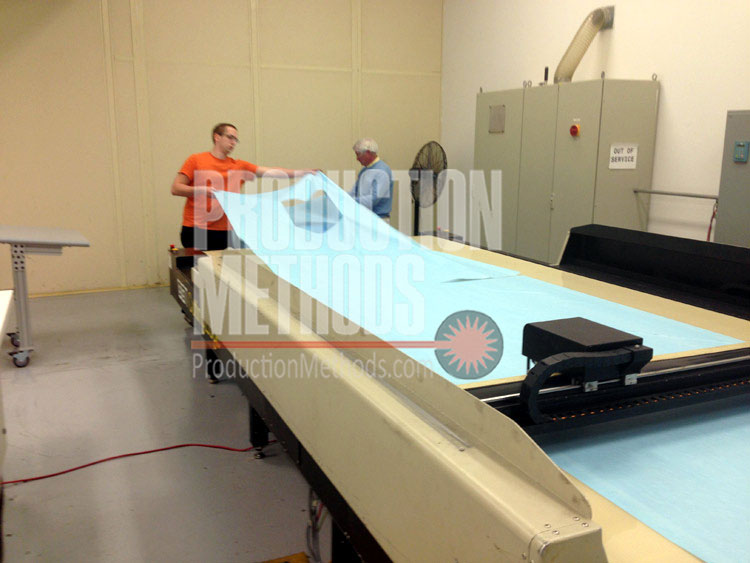 Applications are the toughest thing to learn and we have to make our cutters work every day. We will solve your toughest cutting dilemmas and make it easy to know how to do it in the future. Don't turn work away because you think it can't be cut, know how to test it and be sure.
Best of all get your maintenance staff trained to troubleshoot your system and know what problems they may face. All systems have a weak point and know what to look for is a huge step towards zero downtime. Why wait hours or days for techs to come out if you don't have to? Have your people solve the issue in half the time it would take to get someone to your facility. Let us help you become independent in maintaining your systems.
Training for your operators in CAD and machine operation is available at your facility or ours. Class size does not matter as our trainers are adept in handling classes of all sizes. Accumark PDS, Optitex, AutoCAD, Cutworks Designer, Cutworks, C200, Autometrix, PatternSmith, Plotter Pilot, SolidWorks, Design CAD, Taurus, or most any other package is available for training. We Train for all types of cutters such as: Vector 2500, DCS-2500, DCS-3500, Servocut, DCS-501 and 601, Taurus, TLCS, DCS-2500L laser cutters, DCS-3500L laser cutters, GTXL, Carlson, Kuris, Eastman M9000, EC3, Eagle and many more.
Production Methods buys used equipment to refurbish and resell to new and existing customers. To learn more visit our Used Machine Procurement page.
Production Methods sells and maintains some of the most common cutting machines available. To learn more visit our Cutting Machines page.
Production Methods buys and sells parts for the machinery we sell and maintain. To learn more about buying parts visit our Supplies page or for selling used parts visit our Parts Procurement page.