Equipment
Production Methods offers decades of experience in Automation and Automated Cutting, as well as cut and sew, Industrial Fabrics, Automotive, Composites, Aerospace, Furniture, and many other industries. Whether you are looking for used machinery or new machinery we can help. CNC textile cutting machines are our specialty. Whether it be Gerber, Cutting Edge Inc., Lectra, Zund, Autometrix, Eastman, Carlson or whichever we have experience with them all. We can also help integrate your existing equipment to improve the flow of work in your facility.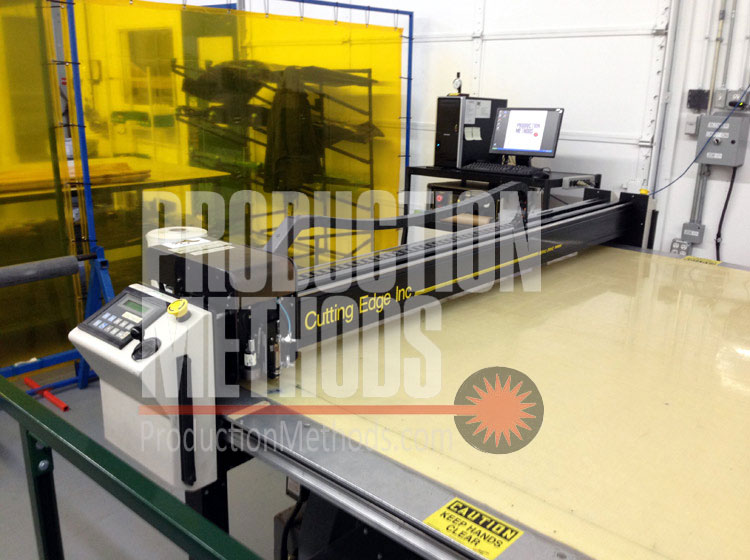 Production Methods can help you buy a new machine through our contacts within the industry or we can help you find used equipment for your business. Either way we can help you get the most from your capital expenditures. Leasing can be arranged, or machines can be purchased outright. We service what we sell, and can train all your staff for any need you have.
American Made
As it has been from the beginning, the machines we refurbish and sell are American designed, American made, and American refurbished. We are committed to supporting American manufacturing, and American jobs. It is true that some parts come from outside our borders but only when that is the only source. If it is made in America – we buy it!