Used Equipment
Production Methods can help you find used equipment for your business and get the most from your capital expenditures. Leasing can be arranged, or machines can be purchased outright. We service what we sell, and can train all your staff for any need you have.
We normally have used machines available for purchase. Of course the rarer the machine the less often we see one. We sell our machines with a 1-12 month warranty depending on the terms of the sale and generally bundle installation and training with the purchase price of the system.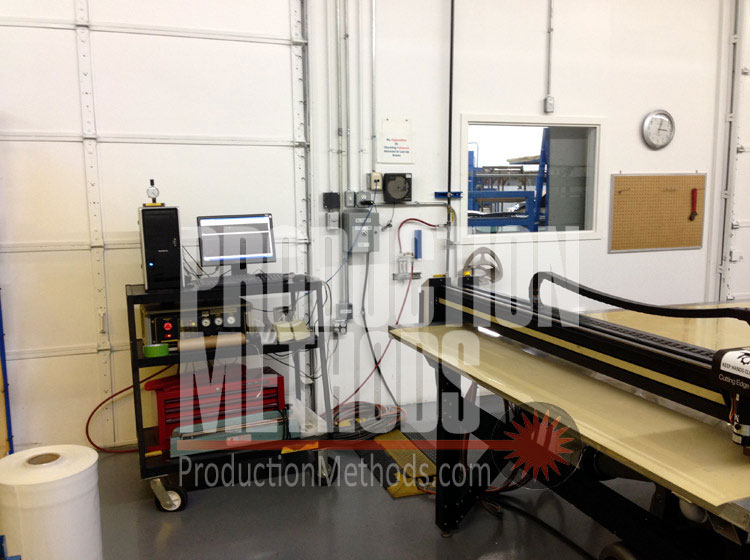 We often take machines as a trade in on a sale, and we also buy equipment outright. Whether you want to trade in machines for a better suited piece of equipment for your application, or just sell machines as a separate deal we are willing to discuss it. The machines we take in are not strictly limited to Automated Cutting Machines. We often get requests for many types of machinery for the production process – be it compressors, sewing machines, presses, autoclaves, and much more.
To contact us regarding a trade or sale of machinery, please complete our Used Machine Procurement form. If you are in need of selling any surplus parts and consumables, please complete our New/Used Parts Procurement form for more information. We can also be reached at (716) 568-1228 or by email:  productive@productionmethods.com to discuss what you have for sale or trade.
Unlike some other machines listed on eBay or elsewhere on the internet our price generally includes installation, training, and warranty. Shipping and travel expense are additional. Installation is done by our experts with decades of experience in automated cutting systems. Shipping can be done in our own trailer for added security. We have moved machines across the street and across the globe.
FOR SALE
Note* Equipment listed here is currently available. Listings are generally updated within 24 hours of a completed sales transaction, or when new inventory comes in.
1. Pathfinder L180E – $65,000.00 – Pathfinder L180E 72″ addressable width single ply conveyorized cutting system, featuring extended bed for longer cutting window, double blowers for increased hold down and Windows 10 64bit control software.
For information regarding other cutting machines and equipment available for purchase, please contact us by phone (716) 568-1228 or email.
If you are looking to move some equipment out you are no longer in need of, we are always looking for machines to refurbish and deliver to new customers.
American Made
As it has been from the beginning, the machines we refurbish and sell are American designed, American made, and American refurbished. We are committed to supporting American manufacturing, and American jobs. It is true that some parts come from outside our borders but only when that is the only source. If it is made in America – we buy it!